Our Objectives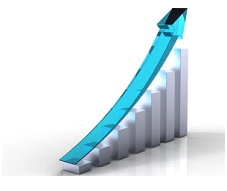 · Continue enlarging in a healthy manner of our company's tangible and intangible assets.
· Existing markets deepen and create new markets in domestic and foreign.
· Extend Contracting services portfolio in the short term and turn to specialization in the long term.
· İncrease specialization by investing in the areas of core competence.
· Constantly keep under control to Service / product quality and provide complete to desired quality.
· Invest in terminals which will improve the communication, receive feedback with market of staff.
· Apply total quality management system in all Company and integrate this philosophy into the corporate culture.
· Gain the ability to think strategically to each unit by informing all staff about company's vision, mission and objectives.
· Ensure cost control and to achieve real cost by intensifying efforts in management and cost accounting areas.
· Keep up the motivation of all staff, to encourage group work and make joint decisions.
· Create conditions that will provide staff recruitment in the long-term and keep the number of specialized staff at the highest levels available.
· Apply generating strategy that will save from fragility of the financial structure in the volatile market conditions .
· Create a reporting system continuously monitors international developments such as global economy, market size, external developments and continually innovate the company's strategies sharing with employees to acquired information.